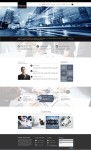 santoscap.com
Santos Capital Group is a full service broker dealer headquartered in Miami, Florida.
We offer a unique kind of solutions for our clients who range from individual investors and corporations, to financial institutions and family enterprises. Our services include Wealth Management and brokerage, institutional trading and online stock trading.
Our goal is to understand our client, seek the best approach to obtain their goals, and along the way, provide guidance and expertize to realize the client's vision.